Heart Failure Information Center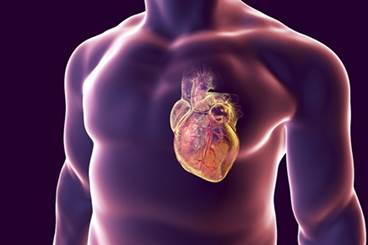 Program for heart failure management and implementation of clinical practice guidelines.
Healthday

Respiratory polygraphy can accurately diagnose sleep apnea in patients hospitalized with heart failure.
News

A literature review revealed that the use of care navigators in conjunction with follow-up telephone calls from nursing staff improved transition of care and readmission rates in patients with congestive heart failure.
Healthday

Vivio can accurately detect cardiac dysfunction in anthracycline-exposed childhood cancer survivors
News

Racial differences persist in statin use among adults, specifically African American adults, who are less likely to be treated with any statin or guideline-recommended statin intensity compared with white adults.
Healthday

Risk-standardized mortality rates vary considerably across Veterans Affairs Medical Centers
News

Among current drinkers without previous diagnosis of cardiovascular disease, the threshold for lowest risk of all-cause mortality is about 100 g of alcohol consumed per week.
Two Minute Medicine
Collaborative Care to Alleviate Symptoms and Adjust to Illness, a collaborative care intervention combining symptom and psychosocial care, did not improve heart failure-specific health status in chronic heart disease, compared to usual care.
Healthday

Large changes in temperature are associated with increased risk of ST-segment elevation myocardial infarction.
Feature

A 52-year-old man presents to the emergency department with dizziness and fatigue after a syncopal episode on a camping trip.