HPV Information Center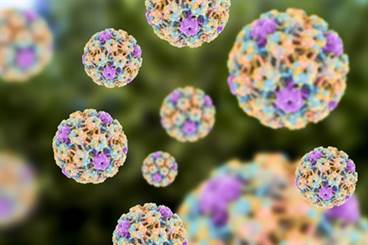 Parents of racial or ethnic minority adolescents were more likely to inaccurately report HPV vaccination initiation.
Healthday

Only 15.7 and 34.8% of teens completed HPV vaccination before turning 13 and 15.
News

The prevalence of anogenital warts has decreased, with significant declines observed in specific populations.
News

Women who used a self-screening assay for high-risk human papillomavirus had similar test results to those who were screened by a clinician.
Healthday
HIV-infected Hispanics have an increased risk for human papillomavirus-related cancers than Hispanics in the general population.
Healthday

Women with high-risk human papillomavirus-positive cervical tumors have a substantially better prognosis than women with hrHPV-negative tumors.
News

The approval of the expanded age range was based on data from a clinical trial which evaluated the efficacy of Gardasil (quadrivalent human papillomavirus recombinant vaccine) in 3253 women 27-45 years of age with a median duration of follow-up of 3.5 years post-dose 3.
Healthday

14 million need to receive two doses of vaccine to reach goal of 80% vaccination by 2026.
News

From 2008 to 2015, both cervical intraepithelial neoplasia grades 2, 3 and adenocarcinoma in situ rates and cervical cancer screening declined in women age 18 to 24 years.
Healthday

Cytology recommended every 3 years from age 21; different screening options from age 30 to 65.