Mood Disorders Information Center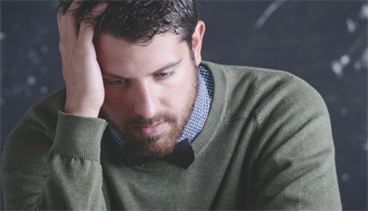 Investigators determined that titrating sertraline to 100 mg/day vs 50 mg/day for initial antidepressant therapy for a new MDD episode has no added benefit and increases cost.

Transcranial magnetic stimulation (TMS) uses magnetic fields to stimulate nerve cells in the brain.

Adolescents with bipolar I disorder whose symptoms are in remission are significantly less likely to experience conduct disorder or antisocial personality disorder.

Findings seen across spectrum of care -- outpatient, emergency department, inpatient.

There is no distinct cut off for the Functional Assessment Short Test between none, mind, moderate, and severe functional impairment.

Perseris, an atypical antipsychotic, has an extended-release delivery system that releases sustained levels of risperidone over 1 month.

Maternal lithium use in the first trimester of pregnancy may increase the risk for infant malformations.

Depressed mood more common in young pregnant women today than in their mothers' generation.

Investigators sought to determine the differences between youth with cyclothymic disorder and bipolar disorder not otherwise specified.

Patients receiving treatment with antipsychotic agents would benefit from screening for tardive dyskinesia as these repetitive movements can negatively affect quality of life.