SMOKING & TOBACCO INFORMATION CENTER
News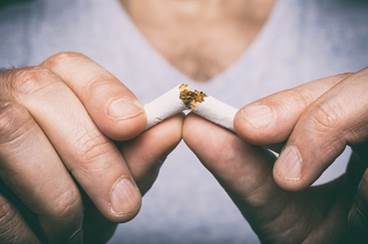 More than 9 million smokers have attempted to quit because of Tips from Former Smokers Campaign.
AAFP and other signatories also call on FDA to apply the proposal to other combustible tobacco products
Adaption of processes in pediatric pulmonology clinics that may eliminate tobacco use and exposure will help with decreasing medical expenses and hospital admissions for illnesses that can be triggered from smoke exposure.
Features

Dr Windel Stracener, a family practitioner for 22 years, discusses substance abuse, sexual activity, and other sensitive topics many clinicians do not ask their patients.

Although e-cigarettes may not be considered healthy, they may be the lesser of two evils when compared with traditional tobacco cigarettes.