Type 1 Diabetes Information Center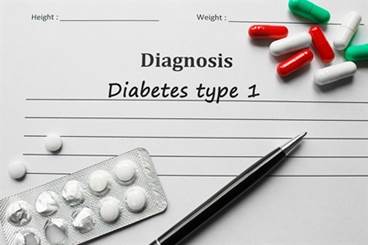 It is critical for us to remember that children are not little adults. Pediatric-onset diabetes is different from adult-onset diabetes due to its distinct epidemiology, pathophysiology, developmental considerations, and response to therapy.
News

The new Flash Glucose Monitoring System enables patients to wear the sensor for up to 14 days compared with the existing FreeStyle Libre System that was approved for 10-day wear.
News
In children with type 1 diabetes, the Omnipod hybrid closed-loop personal model system was safe and performed well.
Healthday

Systemic shift in glucose metabolism from oxidative phosphorylation to aerobic glycolysis.
Healthday
Deficits similar for long-term type 1 diabetes and age-matched patients with type 2 diabetes
Healthday

Per-person diabetes-attributable costs ranged from 374 in New Mexico to 1,610 in Washington, D.C.
Two Minute Medicine
A survey of individuals with type 1 diabetes mellitus consuming a very low-carbohydrate diet indicated that many study participants were able to maintain glycemic control within national ideal glycemic target ranges.
News

Artificial pancreas treatments are safe and effective for managing type 1 diabetes.
News

The CDC conducted a study to estimate the prevalence of diagnosed diabetes among adults in 2016 by primary type.
News

Oral insulin usage does not prevent the development of type 1 diabetes in relatives of patients.