Type 1 Diabetes Information Center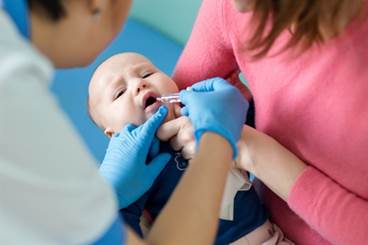 Introduction of the oral rotovirus vaccine in Australia was associated with a decline in the incidence of type 1 diabetes.
News

Investigators examine characteristics associated with disordered eating behaviors in teenagers with type 1 diabetes.
Healthday

Fracture risk up with T2DM and current use of rosiglitazone, pioglitazone regardless of glycemic control.
News

The ADA published its 2019 Standards of Medical Care in Diabetes, an evidence-based document intended to provide clinicians, patients, and other stakeholders in the diabetes treatment landscape with up-to-date recommendations.
News

Treatment of thyroid disease, severe infections, glucagon prescriptions, and diabetic retinopathy occur more frequently in individuals with type 1 diabetes who are subsequently diagnosed with Addison disease.
Feature

Type 1 diabetes predisposes children and adults to autoimmune diseases, which can impair glucose metabolism and interfere with insulin therapy.
News

The effect of high-intensity interval training with a bout of moderate-intensity continuous training on glucose levels was examined in T1D.
Healthday

Day-and-night hybrid closed-loop insulin delivery improves glucose control compared with sensor-augmented pump therapy.
News

Repeated exposure to high levels of HbA1c was associated with increased risk for dementia in a cohort of patients age ≥50 with type 1 diabetes.
News

WHO has developed guidelines for selecting therapy for treatment intensification in type 2 diabetes and on the use of insulin in type 1 and 2 diabetes in resource-poor settings.